Poached eggs on smoked salmon & spinach
Poaching is probably the very best way to cook eggs – it's so easy and it's low calorie as you don't add a single drop of extra fat. However, don't forget to use the freshest eggs you can afford as it'll make all the difference.
Serves 2
Dash of white vinegar
6 eggs
200g spinach leaves
350g Scottish smoked salmon, thinly sliced
A twist of black pepper
Tip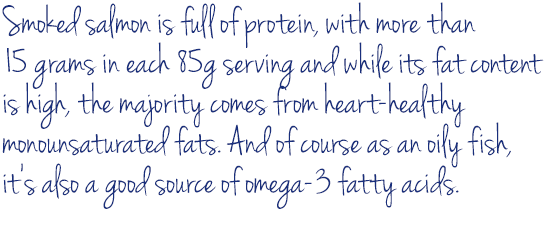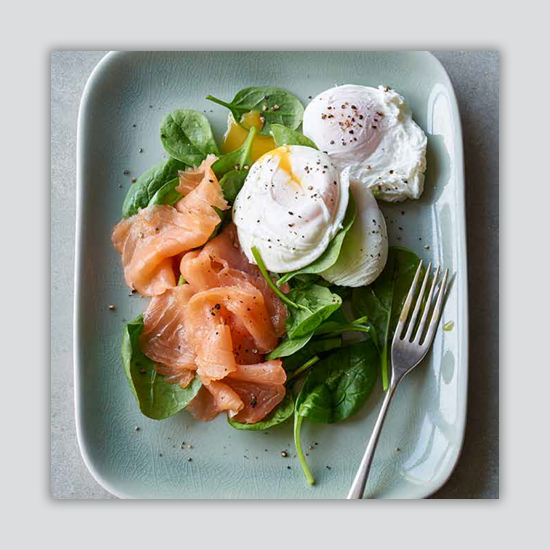 Instructions
1. Bring a large saucepan of water to the boil and add a dash of white vinegar. Crack each egg individually into a ramekin or small cup and then slide it into the water. It's important not to overcrowd the pan so I recommend you only cook 3 at one time. Cook for a minute at a rolling boil, then reduce to a simmer and cook for a further 2 minutes.
2. Remove the eggs with a slotted spoon and place briefly in a pan of cold water to remove any trace of vinegar, then place on a sheet of kitchen paper.
3. Place a pile of spinach leaves on each serving plate and top with smoked salmon and 3 poached eggs. Finish with a twist of black pepper and serve immediately.