This traditional Spanish soup is always served chilled and makes a deliciously refreshing meal in hot weather. Try it in little glasses with prawns for a summer party canapé.
Serves 4
1kg tomatoes, roughly chopped
1 small white onion, roughly chopped
1 garlic clove, crushed
1 red pepper, deseeded and finely chopped
2 tablespoons olive oil
2 tablespoons white wine vinegar
¹⁄₂ English cucumber, halved, seeds scooped out and finely chopped
Sea salt and freshly ground black pepper
A handful of flat-leaf parsley, finely chopped for garnish
Tip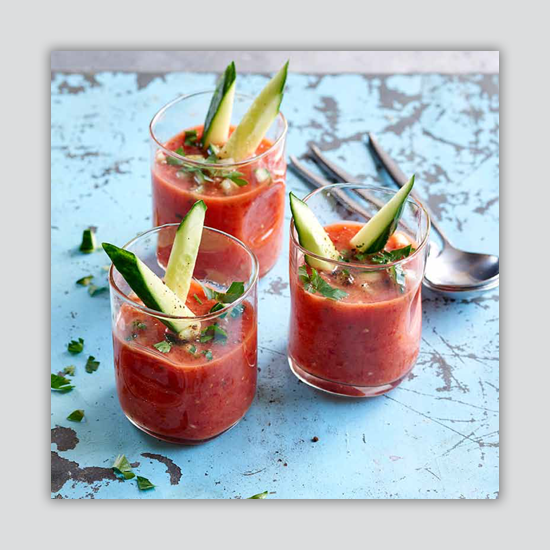 Instructions
1. Place the tomatoes, onion, garlic, pepper, olive oil and vinegar in a blender and pulse until smooth. Stir in the cucumber, season to taste, then place in the refrigerator for at least an hour.
2. Serve with a scattering of fresh parsley.