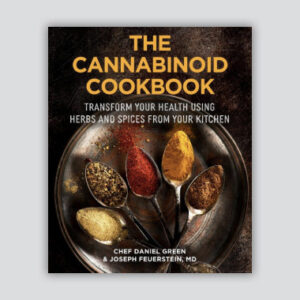 "THE CANNABINOID COOKBOOK"
Take Care of Yourself ― With the Power of Herbs and Spices!
The 11 rich foods that can give your body health benefits, without using any CBD or hemp products.
Discover wonderful uses of turmeric, basil, rosemary, flax, oregano, cloves, cinnamon, cacao, and more. It is perfectly understandable to be wary about holistic foods and their healing properties. However, when used and prepared correctly these rich foods are full of natural healing remedies that can help you ease pain, sleep better, de-stress, and so much more. Jam-packed with healing ingredients, making easy and healthy dinner ideas has never been easier.
The Cannabinoid Cookbook provides a ton of healthy recipes using healing herbs and spices that can kick-start your ECS and help you feel better each day! Learn about:
Common herbs and spices that can create an endocannabinoid response

How to use these recipes to heal pain, inflammation, and other bodily issues

Easy and delicious recipes that heal you, inside and out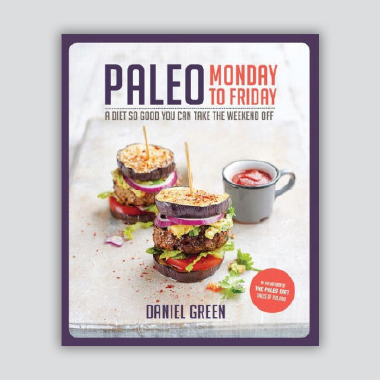 "Paleo Monday to Friday"
A diet so good you can take the weekend off!
Paleo Monday to Friday provides you with the perfect diet. The book is full of delicious, nutritious recipes using only the fruits, veg, meat, seafood and nuts that our Paleolithic, hunter-gatherer ancestors thrived on when our species evolved. With dishes like Salmon & Scallop Ceviche, Seared Honey-Glazed Pork and Kelftiko Greek Lamb, there's no compromise on taste or flavour at all. All you need to do is follow it for 5 days a week and, even if you do relax the rules and give yourself the weekend off, you won't sacrifice the weight loss you've achieved. Nutrient-dense, low-carb, high-protein natural food is the key to losing weight and feeling fantastic and this book shows you just how easy and enjoyable it can be.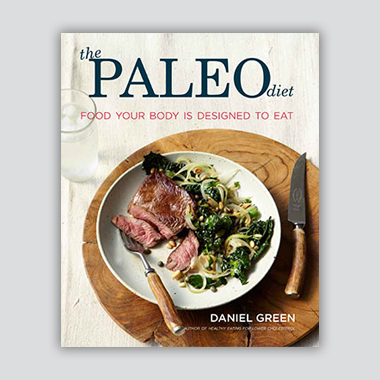 "The Paleo Diet"
I was a 'Paleo' chef before the name was even invented. I battled weight gain in my teens by cutting out gluten, dairy, bad fats and bad carbs and proved how a Paleo lifestyle can keep you healthy, slim and still able to enjoy gourmet food, as created by a top chef.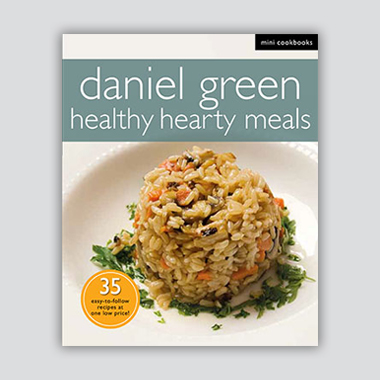 "Healthy Hearty Meals"
From soups and stews to roasts and pasta dishes, this collection of hearty dishes come with a healthy twist. Enjoy a Slow-cooked Beef Stew, savour a Tomato and Crab Spaghetti or snack on East Meets West Crab Cakes. Made from a wide range of fresh and wholesome ingredients, I share 35 simple yet satisfying recipes that will guarantee a hearty and fulfilling meal— without the extra calories!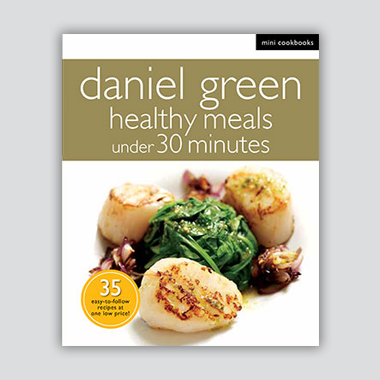 "Healthy Meals Under 30 Minutes"
Do you want to prepare nutritious meals but lack the luxury of time to spend in the kitchen? My collection of healthy meals boasts a cooking time of under 30 minutes! Enjoy a bit of heat from Spicy Miso Sea Bass, experience an explosion of tastes in Salad with Everything or go back to basics with Spaghetti Bolognese. This collection of quick yet flavourful meals promises to tease your palette and leave you satisfied.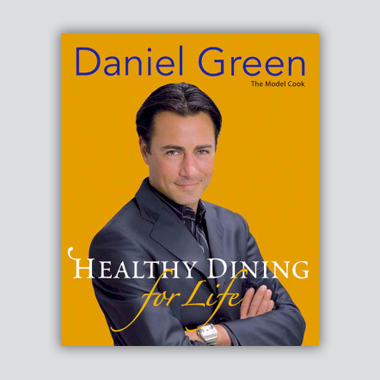 "Healthy Dining for Life"
In the third book of this series, I introduce healthy dishes, from appetizers, salads and soups, to breakfast, main meals and desserts that you can whip up quickly and easily throughout the day without any of the guilt.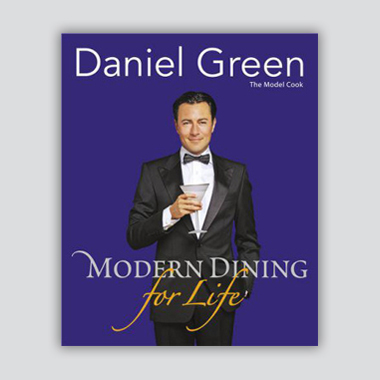 "Modern Dining for Life"
For this book, I draw inspiration from the food I'm introduced to in the course of my work, traveling as a guest chef. I re-create these dishes into low-fat and healthy, yet attractive and delicious options for everyday meals.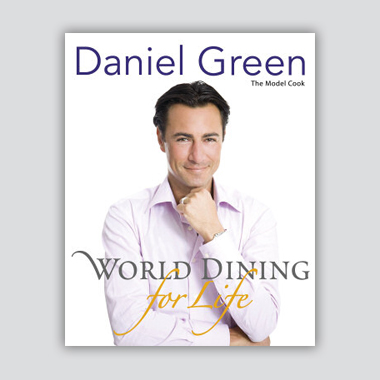 "World Dining for Life"
60 of my signature healthy and easy cooking recipes.
• A mixture of 60 Asian to Western recipes.
• Traditional well-loved dishes are given a healthy twist.
• Recipes are easy to do and can be prepared quickly.
• Tips and notes provide extra know-how and short-cuts.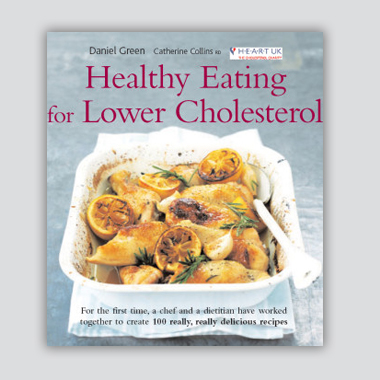 "Healthy Eating for Lower Cholesterol"
At last, a recipe book especially for those who are concerned about high cholesterol, but who also love good food. This book contains over 100 delicious recipes which I have devised based on the nutritional advice of dietitian Catherine Collins RD.
Two thirds of the UK population have high cholesterol levels, which can cause hardening of the arteries, heart attack, and stroke. We all need a certain amount of cholesterol in our bodies, but how can we keep control of the 'bad' type? Happily, eating the right foods can significantly benefit our cholesterol levels, and this book explains why and shows you how.
In devising the recipes I have drawn upon all my culinary experience to prove that healthy food need not mean boring food. The chapters on breakfasts and lunches, soups and salads, snacks and light meals, mains and desserts offer inspiration for every meal of the day. Suitable for all the family, they will help you to lower your cholesterol levels while satisfying your appetite – and your tastebuds.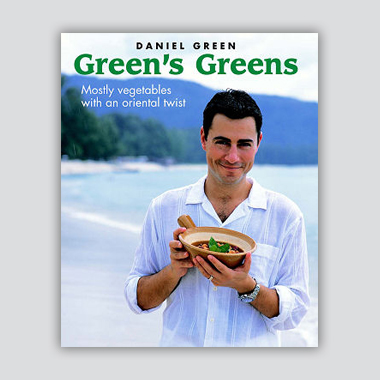 "Green's Greens"
Diets come and go. One year you are eliminating red meat from your meals. The next year carbohydrates are the casualties. But what all nutritionists know is that a balanced diet combining vegatables, fruit, meat, fish and carbohydrates in the right quantities is the best diet. If you want to lose weight or simply eat better, reducing fats is the first place to start.
In my first book Green's Cuisine (see below) and this new book Green's Greens, I have created quick and easy recipes with little or no fat but bursting with the flavours of The Orient. This new book, with its emphasis on vegetables often imaginatively combined with seafood and meat, uses basil, lemongrass, chillies, fish sauce and other oriental condiments to turn humble vegetables into a symphony of flavours and colours.
Whether you're a busy mother, a fussy child, a singleton or a bon viveur, Green's Greens offers quick and easy starters, soups, main courses and desserts, which would not be out of place in your favourite restaurants. Bon appetite!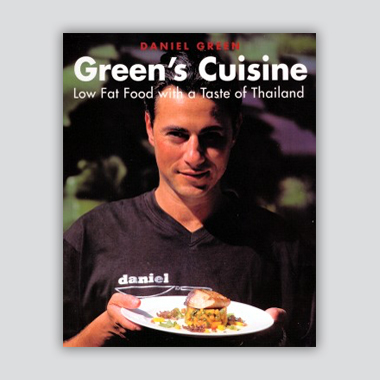 "Green's Cuisine"
Food must be exciting and tasty. With my recipes, you will be able to enjoy all your favourite foods AND lose weight.
I have designed recipes from Italian to Thai and have adapted each so that they are very low in fat. Although I am cutting out the fat I am replacing it with the powerful & wonderful flavours of fresh herbs and Asian spices.
This book is very special to me, as I had to struggle to lose weight myself. I lost kilos on a low fat regime, but the difference was I loved food and did not want to deprive myself of my favourite meals and treats. So, I adapted my favourite foods to a low fat healthy alternative. This worked for me, and you will find many of the recipes I devised in this book.
"Green's Cuisine: Low Fat Food with a Taste of Thailand" (ISBN 974 7248 794) is available from all good book stores.
Available online at www.amazon.co.uk and www.whsmith.co.uk
HAVE YOU GOT A PROJECT THAT YOU WOULD LIKE DANIEL TO BE INVOLVED IN?
You can email Daniel: info@televisioncookery.com to arrange a meeting to discuss your ideas and find out how he can help with your project. He looks forward to hearing from you.