This is the closest you can get to the flavours of a Pad Thai on the Paleo diet but it's a pretty good approximation – true comfort food at it's best!
Serves 4
Olive oil spray, for cooking
3 courgettes, sliced into matchsticks
A large handful of coriander leaves
2 spring onions
100g bean sprouts
12 tiger prawns, peeled and deveined
25g cashews to garnish
For the marinade
1 teaspoon fish sauce
Juice of ?⁄2 lemon
1 teaspoon chilli powder
1 teaspoon maple syrup
Tip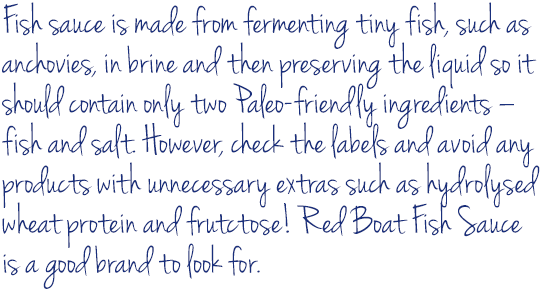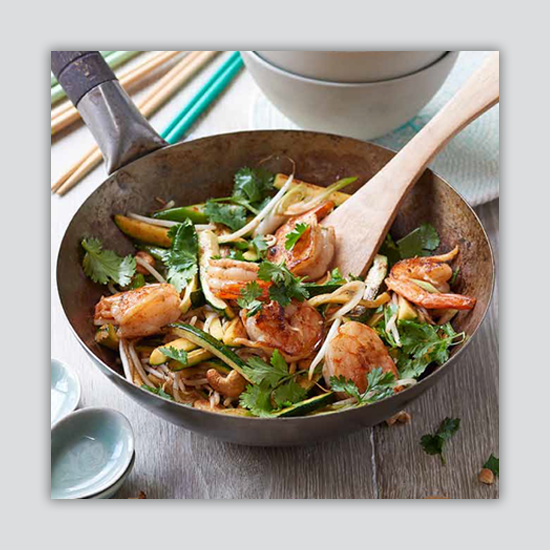 Instructions
1. First make the marinade: In a large bowl, mix together the fish sauce, lemon juice, chili powder and maple syrup and set aside.
2. Heat a large non-stick wok over a high heat, spray with olive oil and sauté the courgettes for 2 minutes.
3. Remove the courgettes from the pan and add to the bowl. Stir to mix, then add the coriander, spring onions and beansprouts.
4. Meanwhile, sauté the prawns in the wok for 2 minutes on each side until cooked through.
5. Heap the vegetables on a serving plate and scatter the prawns on top. Garnish with the cashews and serve.